Sal's Corner
"THE HYMNAL: THE LOST PAGES"
I've always heard singers and rappers talk about their youth and how they used to sing in the church choir. I began to take a deep look into songs of some famous artists and the correlation between their music that is currently being played in "secular" areas yet still having a "church" foundation. Today we will take a look at a few songs that HAVE to have had a church foundation
"SOLDIER" (Destiny's Child)
- "I KNOW some Christians in herrrrrrrre ready to take care of meeeeeeeeeee". Dont that sound like a calling out to members from some crooked preacher? Reverend Ike esque? You know churches always use the soldier reference ANYWAY.
"DIARY" (Alicia Keys)
- "Lay yourrrrr head on my pilloowwwwwww". Alicia's voice is so deep that it almost sounds like a priest throwing subtle sexual passes at a young altar boy. This song is very Catholic. The heavy piano and the soft voice reminds me of a confessional. "Call 441 6608 and i'll be herrrrrrrrre". That was the quickest call out of a phone number in history. I guess you gotta be quick when you doing wrong.......especially in a little box where you go to GET RIGHT. "Baby when you're in town why dont you come around BOYYYYYYYY". Then as the song goes on....the priest gets BAPTIST. Either that or he really is tired of that little boy not letting him get a "piece". "I WONNNNNNNNNNT TELLLLLLLLLL........YOU'RE SECCCCCCCCCREEEEEEEETS". Dont mess with a priest in "heat"
"ALWAYS ON TIME" (Ja Rule)
- This is one of those songs that the preacher sings. Its always something special when the preacher sings a solo. This is on that level. This is a song that a young preacher in a "new school" type of church would sing. He dont wear a robe. He wears leather suits and he is accompanied by his lightskinned slim wife (Ashanti) when he sings the song. "He not always there when you call but he's always ON TIIIIIIME"
"BEST OF BOTH WORLDS" (R. Kelly & Jay-Z)
- This is a song of epic proportion. It's like 2 Giant Pentacostal preachers coming together and going on a U.S. Tour. Sorta like Creflo Dollar and T.D. Jakes taking the road by storm. Tickets on sale for $47.99. I can hear T.D. on one knee on stage......."BEST OVVVVV BOFFFFFF WURRRRRRRLLLLS....AWWWW WOHHHHHHHHH". Creflo and T.D. in all white with white robes with detachable hoodies.......arms folded and a big cross hanging from the ceiling. Things would go well until T.D. accuses one of Creflo's deacons of masing him. And goes on to tell how some man in the crowd has a gun. After Rev. Billy Joe Daugherty got attacked in Tulsa at the altar...ANYTHING can happen
"ROSES" (OUTKAST)
- That's a song that when the piano player begins to play.....people just stand up and start shouting. "THANK YA......THANK YA LAWD". Hands get to waiving. It's a song that could be sang acapella. Everybody just a tappin the wood floor with their hard-bottom shoes. Pattin' their feet and clappin' their hands. This is a SENIOR CHOIR song. It just has that feel. Plus after age 68, you have the right to curse, EVEN IN CHURCH, so the lyrics "I know you really thank.....yo' SH*T dont stank" is acceptable for our older crowd to harmonize.
BONUS
"HEY YA" (Outkast)
- Can't you just see the PLAID suit? This is what I call PRAISE & WORSHIP!!!!! This is the song that makes you put your hand on your hip and hop up and down and snap your neck. Some old lady is in the back reliving her days in the club. Then the drummer get to hittin them drums so good all you can do is PUMP your fist. Your hand is RED you holding it so tight!!!!!!! This could be a chinese church too. "HEYYYY YAAAAAAAAA". It's got to be a west coast church. The Asian-American choir sings on 5th Sunday out in the bay area. That singer.....oh he's black. "YOUUUU KNOW WHAT TO DOOOOOOOOOOOOOOOOOOOOOOOO". "IM JUST BEING HONEST OH OHHHHHHHH". "CHRISTIANS.....NOW WHATS COOLER THAN BEING COOL.................(BAPTISM).........I DIDNT HEAR YOU........(BAPTISM)"
Its alright to PRAISE HIM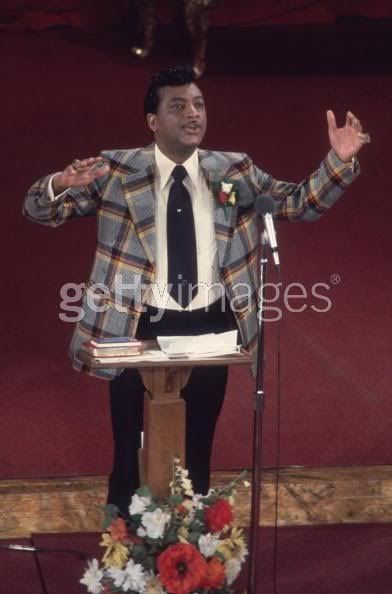 "Lord Willin, Rome Feelin"