"Community News & Notes"
By Reggie Dinkins, Jr.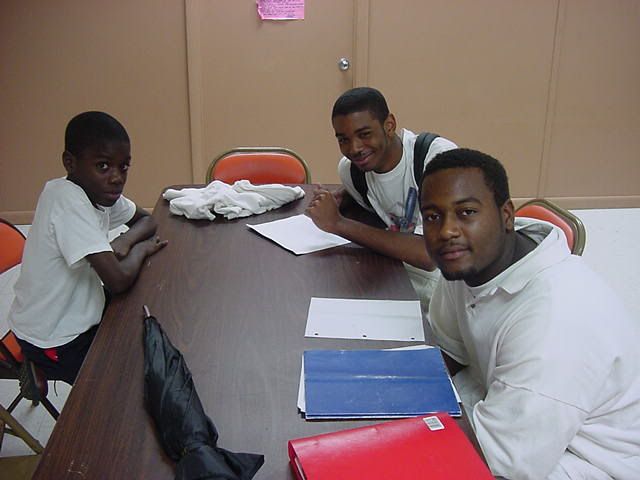 In an article from the 21st Street Post where "if you got dat, we know that". This good natured story of three youngsters trying to improve themselves with the cards life dealth them. Anquan, Todd, and Cedric are competing to win first prize in the Benning Road Uno Classic. The three are enrolling in the junior division as well as the local division, in an effort to win money for college educations. The
tournament's grand prize is $100,000 and the right to play in the Flint Uno Tournament in Flint, Michigan. The winner will also be invited to Carson City, Nevada for some high stakes competition and the right to play in Vegas at the "Draw Four Galore", the nation's most lucrative uno competition. The threesome just got their outifts the other day from "All Daz", and the word on the street is that they will be the best dressed competitors in there. With Todd's excellent use of "Skips", and Cedric on the "Reverses", not to mention Anquan slamming "Draw Two's" with power and timing like Ernest Byner on the "counter-trey", they should have no problem advancing to the chamionship rounds. "Pile-on" won't be allowed this year in the opening rounds, so don't expect "Bugaboo" Bob from the F-Mob to be a factor.